IRA Investing: Review of the Tax Litigators Guide to Tax-Free IRA, HSA & CESA Wealth by John Hyre
John Hyre's "Tax Litigators Guide to Tax-Free IRA, HSA & CESA Wealth" teaches all aspects of using various IRA plans to legally build wealth by deferring or eliminating taxes.
Editors Rating
| | |
| --- | --- |
| First Impression | |
| Content | |
| Delivers on Promise? | |
| Value | |
Webinar Replay
Watch my Webinar interview with John about how to build wealth (the right way) with IRA, HSA and CESA plans.
John's Current Live Event Schedule
Orlando, Florida, April 16th & 17th, 2016
Columbus, Ohio, May 14th & 15th, 2016
Stay tuned for additional dates later this year.
Pros
Specifically for real estate investors.
Comes with 12-hours of bonus audio recorded at live event.
Cons
No page numbers.
A good chunk of the workbook content is case law text.
Course Description
The "Tax Litigators Guide to Tax-Free IRA, HSA & CESA Wealth" teaches all aspects of self-directed IRA investing, including traditional IRA's, Roth IRAs, Solo 401(k), Health-Savings Accounts (HSA), and Coverdale Educational Savings Accounts ("CESA").
Note that the course does not show you how to set these up yourselves. I think that would be an overwhelming course that if it were created would be HUGE and very expensive. Once you know what you want, you can contact a qualified professional (perhaps John himself) to everything up.
John demonstrates the power of self-directed investing with several real-estate case studies. He reviews the different kinds of tax-deferred and tax-free plans and which one to use when. He cautions the reader to learn all they can about prohibited transactions (PT's) because a single PT, even if it's a "small" violation can wipe out the ENTIRE IRA you've built up over an entire lifetime.
Even though I consider myself an "advanced" self-directed IRA person (having both invested with my IRA and used an HSA), I was surprised about what kinds of things constitute prohibited transactions. I also didn't know about CESAs and the UBIT tax (IRA's can be taxed?).
The course is delivered to you as a workbook along with 12 hours of audio.
[VIDEO REVIEW]
Highlights
John helps you understand the differences in every possible tax-deferred or tax-free IRA, including traditional IRA, Roth IRA, 401(k)'s and more obscure IRAs like HSA's and Coverdale Educational Savings Account ("CESA").
Most people, including experienced and savvy investors, understimate just how much an IRA can save on taxes.

Example # 1: starting with $100K cash and one house flip per year, saves you nearly $800K in taxes in 10 years!
Example # 2: You're a hard-money lender lending $100K at 12%. After 20 years, you would have saved $500K in taxes!

I'm particularly intrigued with one of John's case studies of a 60-year investor who owns 50 free and clear rental properties in a Roth IRA. This means the rental income comes to him every single month – tax-free. Not tax-deferred … tax free. He built his portfolio with the intelligent use of debt. Why not learn how to do this and set this up for YOUR retirement.
You absolutely have to understand the prohibited transaction rules. One tiny prohibited transaction can DESTROY your entire IRA that you've built up over a lifetime. As the owner of a self-directed IRA you have to know these rules COLD.
I got hit with a "UBIT" tax on one of my IRA investments. I thought IRA's didn't have to pay tax. I was wrong. They do, but only in certain circumstances. John lifts the mystery about UBIT (though I have to admit the calculation is a bit over my head). But at least I now know what questions to ask before I invest with my IRA.
John's favorite plan in the world is the Solo 401(k) because you can make higher contributions and there are lower penalties for prohibited transactions. I've never heard of a Solo 401(k), and this IRA alone is a quantum increase in power over a traditional IRA.
Health-Savings Accounts (HSA's) can save you massive sums on healthcare. John has some interesting ideas of using the HSA in conjunction with professional health care overseas, which is high quality and substantially cheaper than in the U.S. In addition, he points out that anything you can do with a self-directed IRA you can also do with an HSA if you want to grow it tax-deferred.
I found the CESA's to be the most interesting because I wasn't even aware of them (and I use my IRA to invest with and considered myself "educated" in this area.). CESA's can be used to fund private schooling K-12 and a college education – tax-free. They can also fund personal computers, printers, other equipment and supplies, internet bills and other utilities for an ENTIRE family – tax-free.
If you are using or are planning to use so-called "Checkbook LLCs", then read the chapter on avoiding the most common pitfalls. John says most Checkbook LLCs are a disaster waiting to happen.
You can tell from the content and when you listen to John that he is passionate about the topic of IRA investing. He's passionate about the potential of tax-free or tax-deferred investing but he also wants you to do it right. He has successfully defended self-directed IRA in tax court, which gives him unique insights into both the potential and the pitfalls.
Meet the Instructor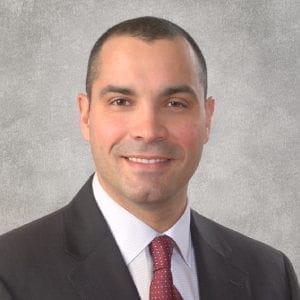 John Hyre is a tax attorney, accountant and real estate investor. I've known him for a nearly a decade and there are several things I really like about John:
He's extremely knowledgeable about tax law and isn't afraid of the IRS. He specializes in helping people with audits and litigation as it relates to the IRS (trust me, once you hear or see John in action, you'll want him on your side). Most recently, his passion is educating people about the benefits and pitfalls of investing with their self-directed IRAs.
He specializes in tax law specifically for the real estate investor, AND he's a real estate investor himself. I don't know of a single CPA/tax attorney like that!
And finally, his content is to the point, actionable, and laced with classic John Hyre humor (turning a rather dry topic into a rather entertaining read!). In fact, he's absolutely hysterical. Listen to my outtakes from one of his recent presentations:
Take a Look Inside
Click here to download a short PDF of an excerpt of the course containing these sections:
Table of Contents
Introduction + Basics
Compelling case study that shows how a house flip made through an IRA saves $784,732 over then years vs. not using the IRA.
Editor's Review
First Impression  
Not available online or as video: In this day and age I really want instant access to a course that's online. And I want it in multiple formats (PDF, video and audio). John's course is only available as a shipped binder along with 12-hours of audio (no video).
On the plus side, the audio was recorded during one of his live events and contains substantially MORE information than the written binder, primarily because of all of the Q&A.
You also get the benefit of hearing John teach, for which he should really charge extra, because he's hysterical to listen to. This was my biggest gripe with his two other products (KISS for Bookkeeping and Entity Selection) which he fixed with this product. So the audio is a BIG bonus in my view.
When you open the package, the course comes in a simple white binder with a cover that appears to have been printed at home. The binder that I got was too small because it was over capacity with paper. As a result, pages would come out of the binding whenever you turned the page. I split the one binder into two, which was more manageable.
The audio is shipped on a thumb drive, which I preferred over a CD because it was smaller, and I could use it for something else later 🙂
However, the audio format was not very usable because I couldn't just copy it to my device and listen to it. I would have had to go into EACH of the 13 folders and copy the dozen or so files in each folder. But because of the naming convention used, it would have been impossible to figure out what order to listen to them to.
What I did instead is created 13 MP3's that you could just copy to your device and listen to it. (P.S. If you decide to purchase the course below, I can email you the ZIP file to save you about a half hour work).
No page numbers: this was aggravating when a dozen or so pages fell out of the binding and it wasn't immediately obvious what order they should be put back into.
Content 
John covers every angle to the topic of using various different IRA plans, including some I wasn't aware of. As always, he uses lots of examples. His almost maniacal focus on prohibited transactions appears over-kill but it truly is amazing how careful you have to be so that you don't lose your entire IRA.
Even though he's both an CPA and attorney, his writing is easy to read and surprisingly entertaining given the topic.
One of the things I liked less was that a good chunk of the workbook content is case law text. It added like 50% of pages to the course, and I didn't immediately think it was that interesting to me.
However, after reviewing the material two things became evident: (1) the course contains all of the content it should to completely cover the topic and (2) the case law is kind of a bonus, and I found the case studies more interesting than I thought at first.
Delivers on Promise? 
When I purchase the course, my expectation is that I want to learn all about using IRAs and these things called HSAs and CESAs. I'm not expecting John to show me how to set these up myself, but I want to know enough so that I can make intelligent decisions about what I want and what to do (and what not to do) once it is set up.
I'm pleasantly surprised at the detail of the discussion and that I'm learning new things, such as CESA's, UBIT and all about prohibited transactions (i.e. what NOT to do).
I read the material and then listen to the 12 hours of audio (whew!) and I feel like I know exactly what to do next. For example, if wanted to create a CESA to pay for my kids' education tax-free, I'd immediately know how to use it once it's set up.
Overall, the content is excellent, I'm not sure what could be done to make it better.
Value 
John is promoting this course for $797. John charges $350/hour … because you get the text and the 12-hour audio recording, you'd have to pay him 12 x $350 = $4,200 for the same information. Now, granted, you probably wouldn't ask him "please explain every kind of IRA plan to me", you'd probably ask him specific questions. But still, it would probably take him 3-4 hours to cover YOUR particular situation that he probably covers in the course.
John told me he's very passionate about growing your wealth with IRAs, and so he is hosting several LIVE seminars throughout the year and all over the country. Here is his live conference calendar as of this writing:                             
Orlando, Florida, April 16th & 17th, 2016
Columbus, Ohio, May 14th & 15th, 2016
West Coast, TBA, circa September 2016
He charges $1,594 for the two days, which sounds reasonable given the fact that you can hang out with him and ask him questions.
So the course + live conference is $2,391.
He's selling both together for only $1,197.
I think he really wants you to come to the live event and leave with the course material 🙂
So I give him 4.5 out of 5 stars for value because you're getting many hours of John's time for only a fraction of what he charges, and he prices the course + live conference bundle very attractively.
The Bottom-Line
John Hyre's course "Tax Litigators Guide to Tax-Free IRA, HSA & CESA Wealth" is one of a kind on the market. I don't know a single course or guru who teaches this kind of stuff. As both a CPA and tax attorney, John is supremely qualified. He's not afraid to take on the IRS in court or in an audit, and he's hysterical to listen to!
I do wish John would pay more attention to appearances (i.e. what his courses looks like) and add a high-quality VIDEO recording to the course.
However, the content far makes up for these shortcomings. 
Even though I consider myself an "advanced" self-directed IRA person, I was surprised about what kinds of things constitute prohibited transactions. I also didn't know about CESAs and the UBIT tax (IRA's can be taxed?).
While John teaches the concepts to real estate investors its application really applies to anyone who wants to legally avoid or defer taxes to grow long-term wealth. 
Interested in Purchasing the Course or Attending the Live Event?
Then choose one of the 3 options below.
If you click one of the "Add to Cart" buttons below, you will be redirected to my check-out page (on ultimateapartmentinvestingguide.com), which will handle all the payment details. Once you've made the purchase, John's company will immediately be notified to ship the product to you. If you've purchased the 2 tickets to the live event, you'll receive a confirmation and be able to choose which one you'd like to attend.
Disclosure: Please note that I will earn a commission if you decide to make a purchase (at no additional cost to you).  I am recommending this product because I think it may be helpful and useful, not because of the commissions I make if you decide to buy something.  Please do not spend any money on this products unless you feel it will help you achieve your goals.