Download "The 10-Minute Offer" eBook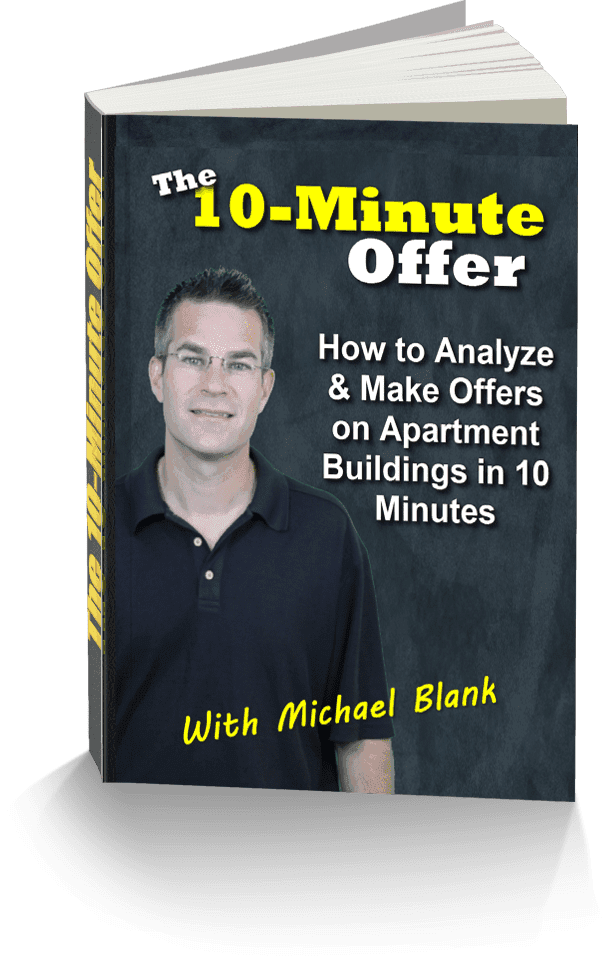 In addition to the ebook, you'll also receive a free subscription to my 5-part video course "How to Analyze Apartment Building Deals".
In this video training course I cover:
Part # 1: See the 10-Minute Analysis in Action (Step-by-Step Video)
Part # 2: How to Structure the Deal, and What Investors Look For
Part # 3: How To Pay Yourself $30,000 When Buying an Apartment Building with Investors
Part # 4: What Yields a Higher Return: Selling Now, Selling in a Few Years, or Refinancing?
Part # 5: How to Use Commercial Real Estate to Add $1M to Your Net Worth in 5 Years
You'll then continue to receive weekly emails with how-to articles to help you become a better real estate entrepreneur. As always, you can always unsubscribe. Thanks again for your interest in apartment building investing, and I look forward to staying in touch!